OBAGI
Transformation Systems

Obagi Nu-Derm® System 
The #1 skin care system clinically proven to help improve signs of skin aging.
---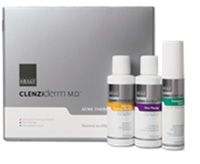 CLENZIderm M.D.™ System
Three-step acne treatment with clinically proven ingredients to help clear skin fast.
---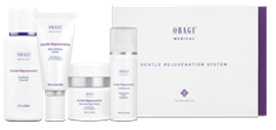 Obagi Gentle Rejuvenation System 
A gentle skin care system specifically formulated for sensitive skin.
---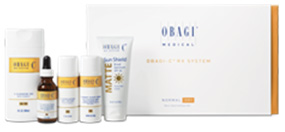 Obagi-C® Rx System 
Complete skin care regimen for early signs of skin aging and sun damage.
Transform Your Skin From the Inside Out
The Nu-Derm System is an anti-aging therapy that penetrates below the skin's surface to transform skin cell functions at the cellular level and correct the damage within…revealing healthy, younger-looking skin.
Skin aging is a natural process, but daily sun exposure can contribute to premature aging, slowing down the turnover of skin cells between healthy new cells and old damaged cells. The Nu-Derm System combined with tretinoin* is clinically proven to help address the signs of aging in all skin types.
Nu-Derm is ideal if you have:
Age spots

Fine lines and wrinkles

Rough skin

Skin laxity (loss of elasticity)

Erythema (redness)

Sallowness (yellowish complexion)

Hyperpigmentation (discoloration)
*Tretinoin cream is indicated for topical application in the treatment of acne vulgaris.
Transform Your Aging Skin 

Obagi Nu-Derm® Before & After